Why You Need Regular Air Conditioning Maintenance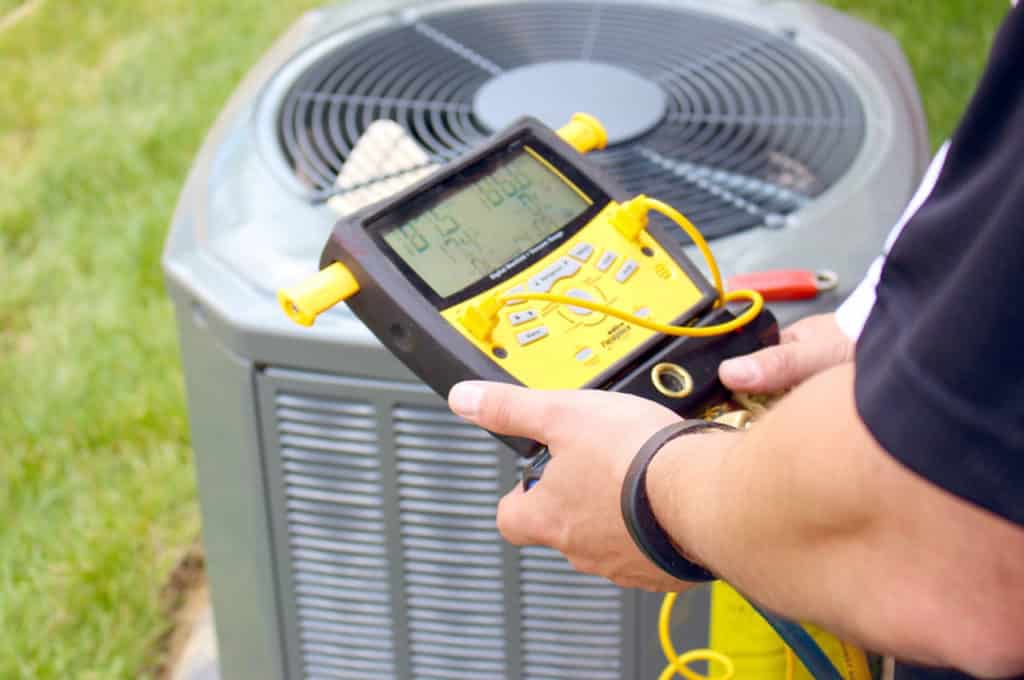 Servicing your air conditioner will help it last longer. When your central air system is serviced, your HVAC tech will clean, adjust, and lubricate parts. They'll also look for any issues and fix them before they turn into major problems. Having your AC serviced regularly helps avoid the expense of major repairs or system replacement.
Fewer Emergencies
HVAC maintenance means fewer repairs and emergencies throughout the cooling season. Nobody wants their AC to go out in the middle of summer! You'll also avoid those emergency service call charges which can be expensive.
Improve System Efficiency
A properly tuned HVAC system it will run at its highest efficiency to keep you cool and your energy costs low.
Better Air Quality
Air conditioning service can improve your indoor air quality by cleaning the AC and ductwork of dust, pollen, mould, mildew, and other contaminants.
What Happens If I Don't Service My Air Conditioner?
If your AC is not serviced regularly, the manufacturer may not honor the warranty. The warranties from most HVAC brands stipulate that you are responsible for regular professional maintenance.
More importantly, the components of your cooling system may fail due to lack of maintenance – and that can get much more costly than the price of maintenance.
How Often Does My Central Air Conditioning Need to Be Serviced?
Annual service is usually good enough for most HVAC systems. The best time to book is in early spring or late winter, well in advance of hot weather. Summer is a busy time for air conditioning service professionals.
Call (813) 331-9902 today to schedule
R&R Cooling Solutions' Air Conditioning Maintenance Services